Telemedicine Equipment
e-Psychiatry can provide your facility with the best Telemedicine Software and Hardware through our Telepsychiatry Equipment services.
e-Psychiatry assists both existing telepsychiatry programs and new telepsychiatry programs in setting up Telemedicine Hardware and Software at your facility. Contact us if you would like us to set up your Telemedicine Equipment. You can receive a quote through email at equipment@e-psychiatry.com or by phone at (844) 437-7924.
Telemedicine Software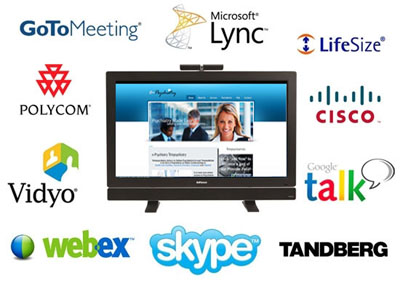 e-Psychiatry has partnered with many different video conferencing providers in the telemedicine industry so we can keep our quality high and our cost low. Allow us to help set up your telepsychiatry program so your patients receive the best in telepsychiatric care.
Please take a look at our Telemedicine Consulting pamphlet to see how e-Psychiatry can help youu build your telepsychiatry practice.