e-Psychiatry Telepsychiatry
Telepsychiatry
also known as e-psychiatry or telemental health, allows providers and patients to engage in treatment of an Online Psychiatrist through Telemedicine or Telehealth videoconferencing sessions. Telepsychiatry is an ideal way to deliver timely access to provider specialists who are in high demand by
Health Care Facilities, Insurance Providers, Employers and Patients!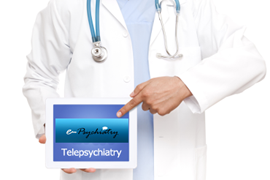 Since 2007, e-Psychiatry has been a national leader in the field of telemedicine.
Today, e-Psychiatry specializes in providing telepsychiatry healthcare services, staffing and technology to US and international hospitals, EDs, clinics, CMHCs, nursing homes/long-term care facilities, health plans, employers, schools, correctional institutions and patients that need timely access to high demand provider specialties. e-Psychiatry's large national telemedicine provider panel includes more than 7000 psychiatrists, ARNPs, psychologists, cardiologists, neurologists, orthopedists and other specialists in all 50 states. e-Psychiatry also offers turnkey telemedicine programs, videoconference and EMR. e-Psychiatry's national panel of board certified and board eligible providers offers convenient, cost-effective access to patient evaluations, treatment, prescribing of medications, crisis intervention, and family support/therapy.

e-Psychiatry's Executive Management Team and panel providers are experts in the field of telepsychiatry. We invite you to, browse through e-Psychiatry.com to learn how our telemedicine services can benefit you and your organization.
Telepsychiatry Solutions
Health Care Facilities
e-Psychiatry Telepsychiatry provides healthcare facilities an innovative way to staff psychiatrists or other mental health providers without the headache of recruitment and staffing. The current US demand for psychiatrists greatly outweights the available supply of doctors. Telepsychiatry offers an attractive solution for psychiatrists by allowing them to see your patients from any remote site. We are a US based telepsychiatry company with over 7000 mental health providers in all 50 states.
The advantages of telepsychiatry to facilities includes:
No High Priced Locum Tenens Coverage.
E-Psychiatry providers are available for longer term coverage of patients, facilitating greater continuity of care
No need to provide Benefits or Vacation Time!
e-Psychiatry offers a quick and easy telepsychiatry solution – Just select one of our psychiatrists and turn on your PC to begin! e-Psychiatry has established telepsychiatry services in facilities across the country. Learn more about our Telepsychiatry Program or contact us directly at Support@e-Psychiatry.com to get started immediately and set up telepsychiatry services at your facility TODAY!
Insurers & Payers
Your members will appreciate the value-added service that telepsychiatry offers, including timely appointments for care with a specialized provider.
Gain Access to our Panel of than 7000 mental health providers.
Easy Access for all your members.
Differentiate your company with this value-added service!
Mental Health & Substance Abuse services your Members Will Love!
Learn more about Telepsychiatry for Insurers and Payors e-Psychiatry can provide your members or, contact us directly at Support@e-Psychiatry.com to deliver timely, convenient access to psychiatric care to your members!
Employers
Your employees will appreciate the value-added services that telepsychiatry offers. We can provide them access to mental health care in a quick and timely manner.
Easy Access for all your employees.
Differentiate yourself with this value-added service!
Provide a service your Employees Will Love!
Learn more about what our Telepsychiatry for Employers can provide for your employees or contact us directly at Support@e-Psychiatry.com and show your employees you care about their mental health!
Patients
e-Psychiatry combines the power of technology with access to our provider panel of over 7000 specialists in all 50 states.

e-Psychiatry telepsychiatry sessions are is confidential and discreet, using secure, HIPAA compliant internet connections that protect the privacy of your doctor/patient conversations..
Appointments online at a time and place that is is convenient for you.
Easy Access to your psychiatrist!
No Waiting in a doctor's office ever again!
Learn more about what our Online Psychiatrists can provide you and your family. All our psychiatrists are Board Certified/Board Eligible and ready to speak with you through video consultation. You can click Psychiatrist by State to see if we have mental health providers licensed in your state.

If you are experiencing a mental health crisis, please call 911 for assistance.

If you would like to learn more about e-Psychiatry's treatment services for patients, please send a confidential email to Support@e-Psychiatry.com.
FSMB Telemedicine Policy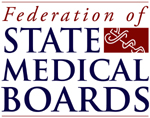 The Federation of State Medical Boards has recently issued new guidelines with regards to telemedicine and telepsychiatry. You can reveiw a copy of the FSMB Telemedicine Guidelines by clicking the link.
Telepsychiatrists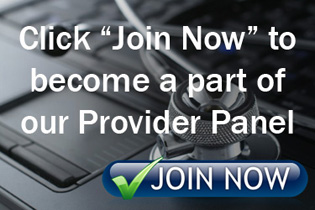 e-Psychiatry's telepsychiatry services offer psychiatrists and other mental health and medical specialists an excellent way to expand your patient volume, and to find new telepsychiatry positions with top healthcare facilities in your state(s) of licensure. Whether you are a psychiatrist, psychologist, nurse practitioner, physician assistant or therapist looking to work in the field of telepsychiatry, JOIN US TODAY! Click Telepsychiatry Jobs to learn more about what e-Psychiatry has to offer.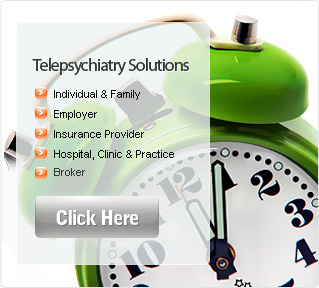 Telepsychiatry Articles



Is Telepsychiatry Equivalent to Traditional Face-to-Face Psychiatry? - December 7, 2015 (e-Psychiatry)




Telepsychiatry on the Rise in Rural Clinics and Hospitals - November 13, 2015 (e-Psychiatry)




Telepsychiatry Blog - e-Psychiatry




Telehealth, Online Programs Could Boost Access to Needed Mental Health Care - October 23, 2015 (iHealthBeat)




Telepsychiatry to help 'bridge' physical and digital medicine - May 28, 2015 (TheMonitor.com)




What to Consider When Implementing a Telepsychiatry Program - December 06, 2014 (Telemedicine-Psychiatry.com)




Telepsychiatry: Case Study - November 12, 2014




9 Reasons to use Telepsychiatry - November 11, 2014




Telepsychiatry Brings Help To Remote Patients - November 07, 2014 (InformationWeek.com)




Is Your Psychiatrist Not Taking Insurance…Why? - January 12, 2014




Emergency and Consultation-Liaison Telepsychiatry - January 9, 2014




Why Telepsychiatry? - January 5, 2014




Telepsychiatry: The Right Choice? - January 2, 2014




Cost of Psychiatrist Recruitment - December 27, 2013







Staff a Psychiatrist Through e-Psychiatry's Telepsychiatry Solutions - April 14, 2013




Telepsychiatry Solutions For Your Practice - March 10, 2013




Telepsychiatry – The Future of Psychiatry Online - March 01, 2013




Telepsychiatry – Delivering Mental Health Care to All! - February 25, 2013